"Flight of the Gunships" is a techie book, written for techie's who love technology.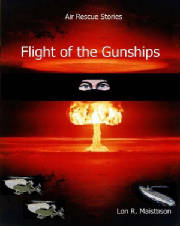 "Flight of the Gunships" is a technology based action adventure story about the exploits of Air Rescue's ship Global Rescuer. The star of the story is the Fast Attack Gunship and all its high tech wizardry.

The story begins in Alexandria, Egypt as the ship makes a port of call for a belated birthday dinner for the Science Officer. During dinner, a crewmember spots a terrorist attending a party in the restaurant, who is wanted dead or alive by the United States for 10 million dollars. Puzzled by his boldness for coming out of hiding after six years, Captain Cork decides to follow him in hopes of collecting the reward. But, the terrorist has other ideas and boards an ocean going yacht, and sails out of the Mediterranean, across the Atlantic Ocean to the United States with Air Rescue in pursuit. Using high-tech spying drones and good old fashioned cloak and dagger work, Air Rescue soon discovers that the terrorist is on a suicide mission with three homemade one kiloton atomic bombs. To save the three American cities, Air Rescue resorts to using the Fast Attack Gunships to stop him.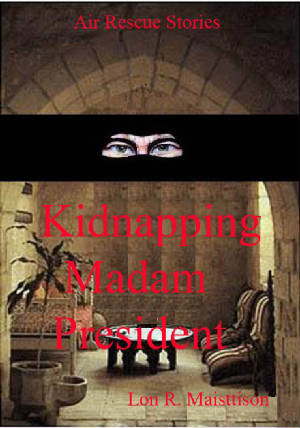 Kidnapping Madam President
released free on Smashwords.
This Air Rescue Story is about Madam President's airplane landing in Cairo and being attacked on the runway by terrorists. She is taken hostage and hid in Cairo. Air Rescue sends in Jimmy West, the stealth warrior, on a tip-off that she is being held in a grand house in Cairo and rescues her. The theme of the short story is cloak & dagger, special operations, secret mission of Air Rescue.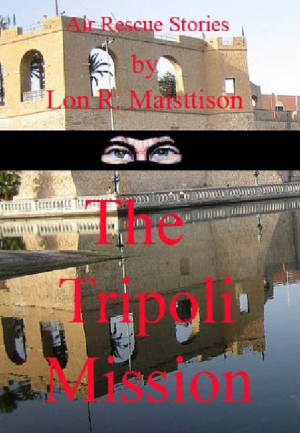 "The Tripoli Mission" ebook is free on Smashwords.com
"The Tripilo Mission" is a cloak & dagger, special ops, secret Air Rescue mission to Tripilo, Libya. In this short story, Jimmy West, the stealth warrior, has been sent to rescue an Egyptian envoy's wife and two daughters and get them back on Egyptian soil alive.
"I Earn My Keep" is a cloak & dagger, special ops, secret Air Rescue mission. Jimmy West, Air Rescue's stealth warrior, is sent to Villefrenche, France to rescue a business lady. She is a smart, beautiful and very successful at winning real estate contracts for her family's company. But, while on business in Paris, she is kidnapped by her rival competitor to remove her from a three billion dollar New York / Paris real estate contract bid. Jimmy stalks the Mediterranean villa, finds the woman and rescues her. She returns to New York City determined to turn the tables on her rival competitor and wins the contract. But, when she goes to Mallorca to pay Jimmy West for her rescue, love awaits her.
The book "Red Rock" has been depublished, because there are at least five other titles called Red Rock. In my view, the title never said what the book was about. The story will be republished shortly as "Mission Red Rock Benghazi," which tells the reader more to what the book was about.
Red Rock is released. Its a technology based action adventure story about Thunderbrit and five commandoes stealing a transportation vehicle to rescue 300 hundred + passengers from right under the noses of the hostage-takers. But, Thunderbrit gets caught and all hell breaks loose and robot gunship's are used to blast her away out.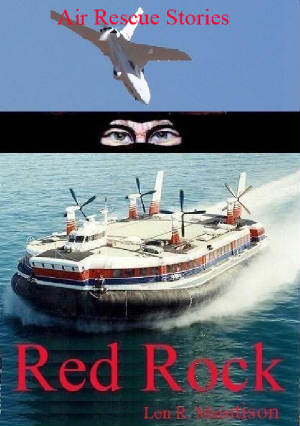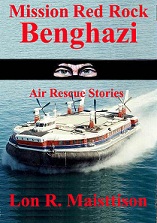 The Saga of Global Rescuer - Released in paperback on Lulu.com, May 2013...The original idea was to write a short creation story about Air Rescue, and Air Rescue Special Forces, including their ship - Global Rescuer. This led into a story titled: Pirates of the Gulf of Aden. This story starts the series of already published ebooks tiled: "Flight of the Gunships," "I Earn My Keep, " and "Red Rock, " known as the Sage of Global Rescuer Series and put them into novel printed format...86K words and very technology based....
"Saga of Global Rescuer" has one covers, because Smashwords wouldn't except the original cover, because of to much jpg???? So, a second cover was built.